Montse Mármol
A dialogue between memory and land
Montse Mármol is a visual artist based in Barcelona. Her work explores land and its relationship to memory, the connections we establish between each other as inhabitants of the same space in specific scenarios.
Montse has been collaborating with Barbadillo en Singular since its beginnings, contributing her creative vision and expanding the margins of our project.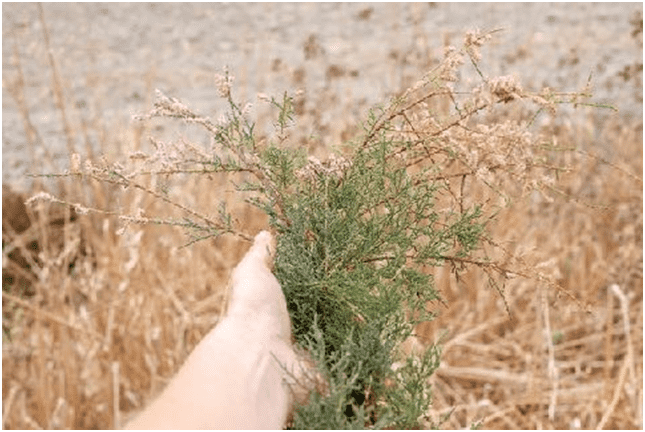 Para la creación de la imagen de este nuevo vino tan especial, que nos lleva de vuelta al
origen, a lo natural, ya que se elabora recuperando un hacer y una técnica muy antigua,
hemos querido contar con ella y su sensibilidad por las técnicas fotográficas antiguas.
"Después de documentarme sobre el proceso natural que utilizáis para elaborar el vino,
me pareció que la cianotipia era la técnica que debíamos usar para la creación de la
etiqueta. Tomando como referencia el trabajo de Anna Atkins, botánica y considerada la
primera mujer fotógrafa que aplicó esta técnica antigua en uno de sus proyectos,
empecé a trabajar con la planta y a experimentar con la cianotipia"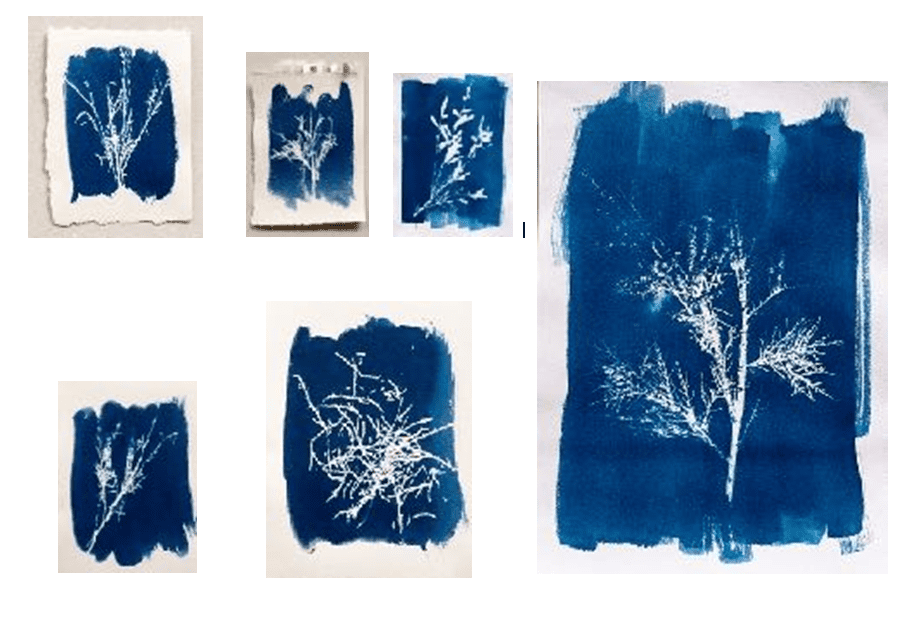 Así nace Tamarix. nuestro orange wine o vino naranja.
Toma el nombre de una planta que comparte los valores de sostenibilidad y adaptación
al medio sin dañarlo, por los que trabajamos cada día en la elaboración de nuestros vinos y vinagres.
Es una planta que sirve para fijar dunas y ayuda a estabilizar suelos arenosos. Crece feliz
en la costa de Cádiz, en un entorno salino y húmedo, cerca del mar, gracias a su resistencia salina.
De ramas finas con un follaje gris verdoso, sus flores van del rosado al blanco y tienen la
capacidad de producir miles y diminutas simientes, que se encuentran en una pequeña
cápsula adornada a menudo con un penacho con pelos, que son de gran ayuda con
respecto a la dispersión anemófila, es decir, aseguran su polinización por medio del viento.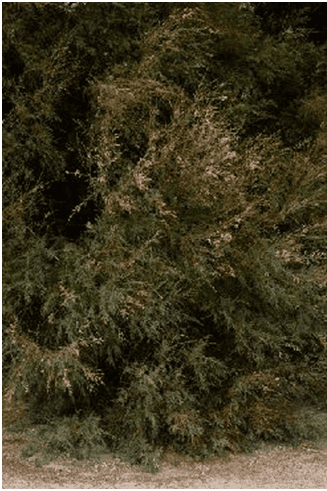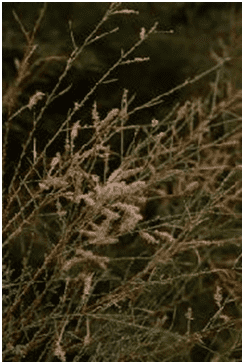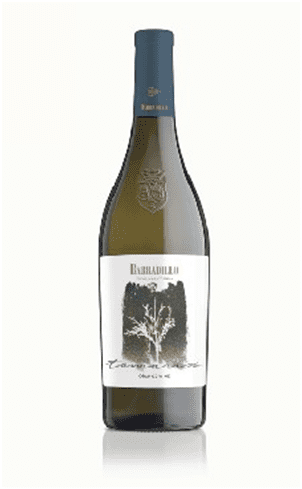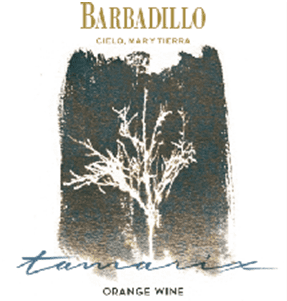 "I have always wanted to emphasise the importance of small gestures.
In your project these are present in each and every detail of what you do, both in the production process and in your care for the land. I wanted to do my bit and contribute to a way of doing things that is more in keeping with the natural rhythm of life, creating this dialogue between land and memory. This intervention involved working with natural light, with the elements that inhabit the environment in which your vines grow and giving Tamarix its own identity."