Adolfo Serra

The strength of the apparently anecdotal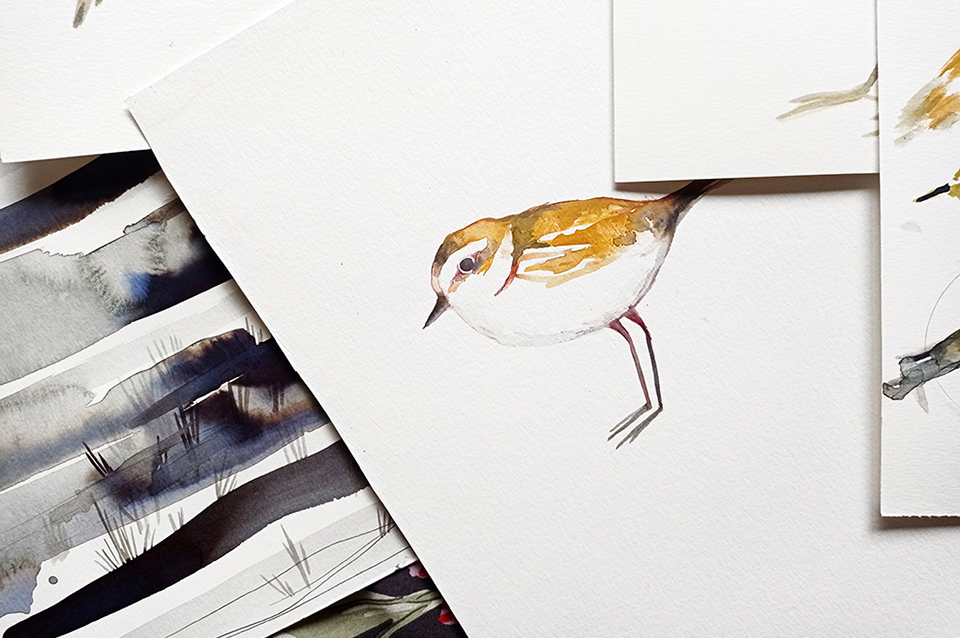 Adolfo Serra is an illustrator most of the time, but he is also a great lover of nature. He observes carefully as he gazes deeply at each tree, bird, and gesture of a flower. His hands are capable of pouring onto the blank page all he has captured by simply looking, as if it were already part of him and he just needs to share his presence, his spirit, walking barefoot with wildlife.
With more than 50 books published and many hours of work behind him, Adolfo is still enthusiastic about his work and this can be felt in each of his illustrations. Generous in his warmth, his willingness to rise to a challenge and his dedication, he has drawn a Kentish plover that is the perfect accompaniment to our wine, as if it were the aquatic ecosystem in which the bird lives and feeds.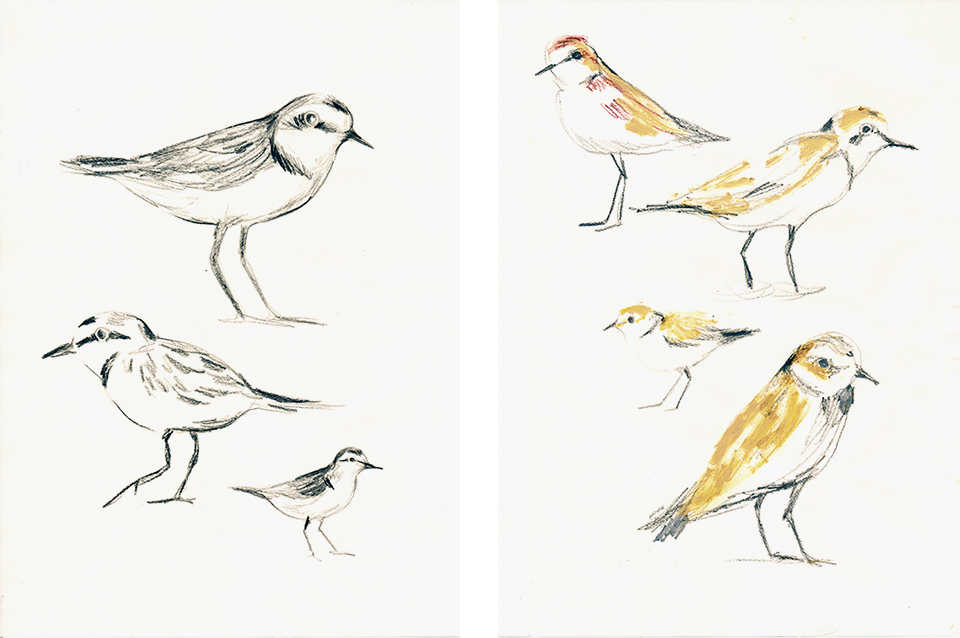 He tells us that during the creative process he observed the Kentish plover and researched it, studying its habitat, its form and colours, its movement and the shape of its flight.
"It's not exactly a strong, emphatic bird, but that's exactly what I like about it. It's like a high-pitched note in a song – leaping, as delicate as the marshes, a combination of earth, water, air, and salt. It brings to mind pinks, blues, greys and sunsets

"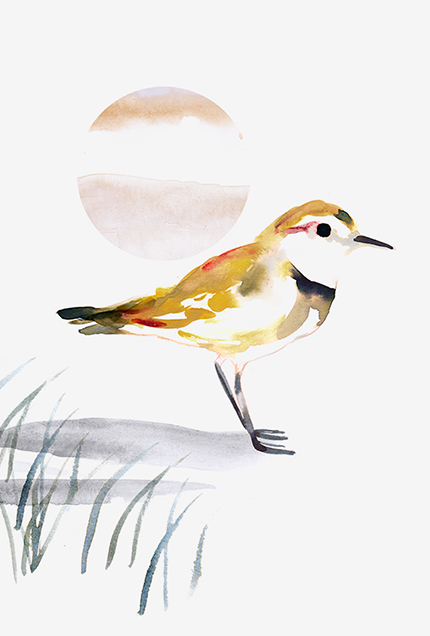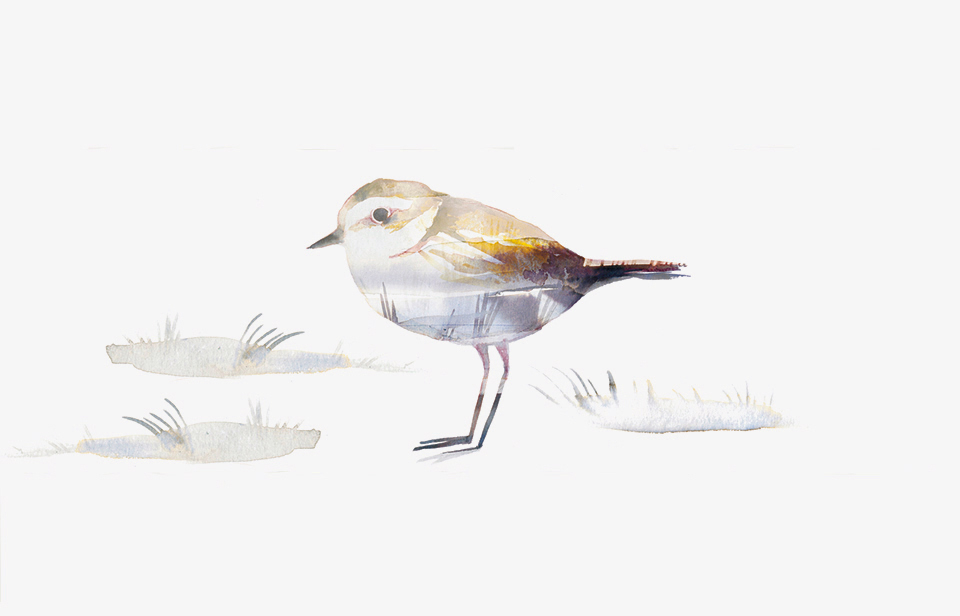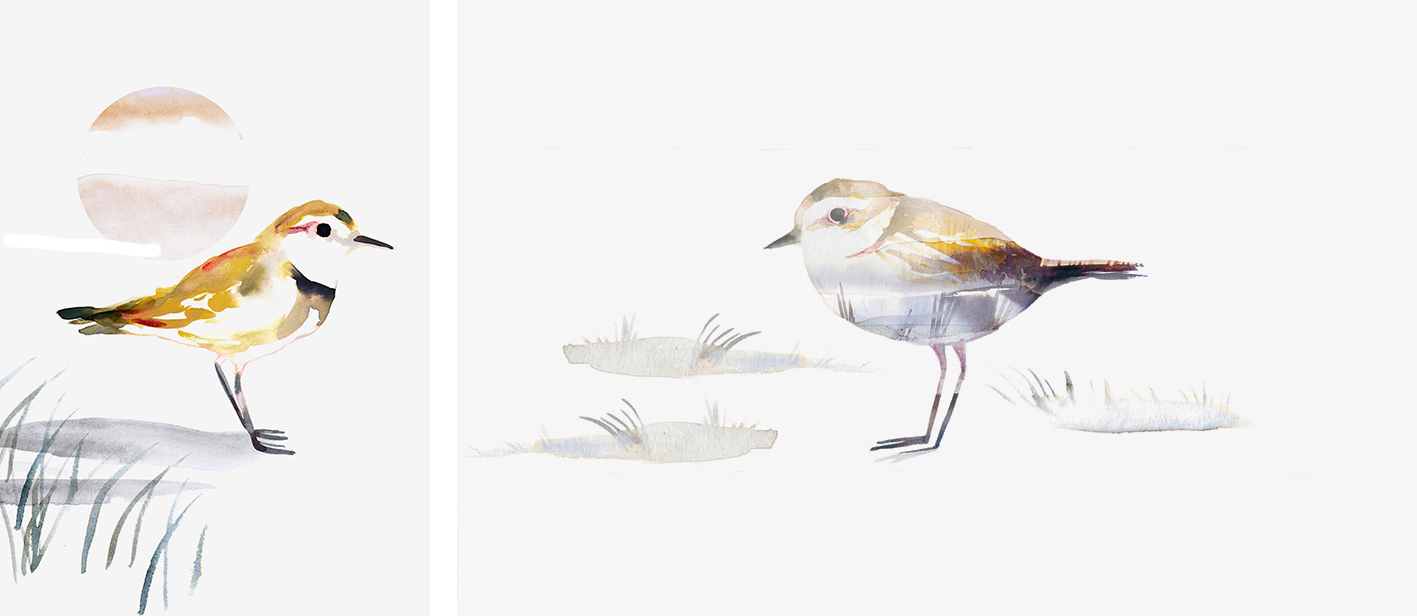 There was a poem by José Mateos that haunted him while he was drawing, perhaps reminding him of the strength contained in the small, in the apparently anecdotal that nonetheless holds power at its heart. Maybe this is the essence not only of the Kentish plover, but of these wines of ours that have such a singular nature.
Look at the goldfinch. It's nothing:
Fear and feathers.
Nevertheless

,

hidden among branches,
it can make a tree sing.
Drawing to find the gesture, that jumble of perfect marks to form feathers, legs and beak. Making lines in the search for the exact techniques to bring illustration closer to a fluid place like the sea, clouds and reflections. And among all the colours, that yellow that serves as a bridge, closing the circle between plumage and this white wine, fruit of the soil of Jerez.