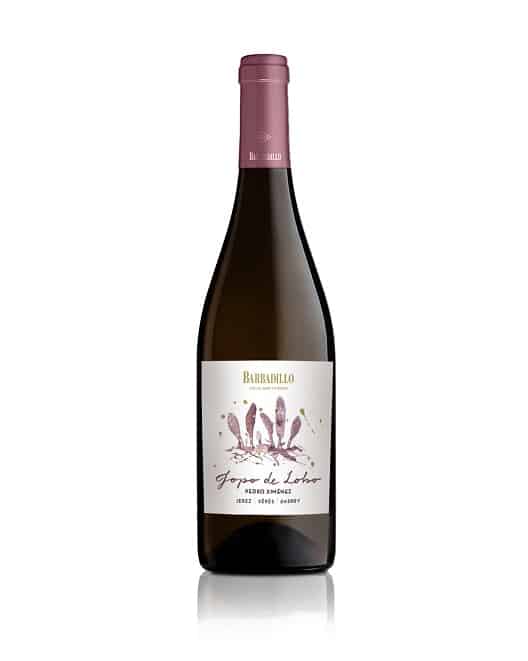 It is the first Sherry wine from the eco-friendly line of the Sanlúcar winery, a Pedro Ximénez, classified as a Sherry.
Jopo de Lobo joins the family with Sábalo, Patinegro, and Tamarix. On this occasion, they wanted to highlight this halophyte and vulnerable species, currently listed in the Red Book of Endangered Flora of Andalusia.
Sanlúcar de Barrameda, Cádiz – August 3, 2023 – The range of  organic wines from Bodegas Barbadillo, Heaven, Earth, and Sea; continues to grow. With Jopo de Lobo a Pedro Ximénez, the organic  range of Sherries begins, as until now, this range consisted of two white wines Sábalo and Patinegro and an Orange Wine, Tamarix,
Jopo de Lobo is a wine that comes from hand-picked grapes , which undergo a twenty-day sun exposure using the technique known in the Sherry region as 'asoleo,' resulting in slow and progressive moisture reduction of the grape.. It is estimated that only about 200 litres of raisin wine are obtained from each ton of fresh grapes. From there Jopo de Lobo is fortified with vinic alcohol to reach 15.5% vol. and ages for three years in American oak casks using the tradition 'solera system'.
It is a wine with a dark mahogany color and subtle iodine reflections; on the nose, notes of raisins, hazelnut, toffee, plums, chocolate, and fine woods dominate. On the palate, it is unctuous and smooth, with a long aftertaste where the raisin and toasted wood notes prevail. Jopo de Lobo is a full and well-balanced wine that pairs perfectly with chocolate-based desserts and ice creams, but it can also be an excellent aperitif when paired with strong cheeses and foie gras. In the kitchen, it offers many possibilities for both dessert preparations and reductions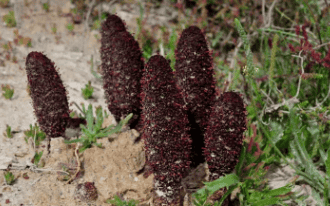 Barbadillo expands its organic  range  'Heaven, Earth, and Sea'
All of this is embodied in Jopo de Lobo, of course, but it is much more than that: it is the new addition to the organic wine range Heaven, Earth, and Sea a range through which Barbadillo, a family winery with over 200 years of history in Sanlúcar de Barrameda, aims to draw attention to the preservation of the environment and nature of the Costa de Cádiz, a matter close to the heart of the winery. The goal is to craft exquisite wines that simultaneously provide consumers with knowledge and awareness about the special region they come from and the need to conserve it. Sábalo led the way in this range, followed by Patinegro and Tamarix. And now, Jopo de Lobo arrives as the fourth label in Bodegas Barbadillo's organic range , being the first wine of this line classified as a Sherry Wine.
Protection of endangered species
If Sábalo – a fish no longer found in the Guadalquivir and Guadalete rivers – represented the water; Patinegro focused on the Kentish plover, an endangered bird that Barbadillo has become even more involved with, collaborating in a project with the University of Cádiz and Natural Parks, which has defined areas for its conservation.
Tamarix was the first representation of the land, as it is a plant of great value in dune fixation, while Jopo de Lobo is a perennial plant that thrives in saline habitats and is currently endangered on the Cadiz coast.
Jopo de Lobo depends on other halophyte species because it does not produce chlorophyll and is classified as vulnerable in the Red Book of Endangered Flora of Andalusia. Humans have known and used this plant for thousands of years, attributing certain healing and even magical properties to it. However, its collection is prohibited in Andalusia to prevent its disappearance.
Bodegas Barbadillo plans to continue expanding Heaven, Earth, and Sea with new releases before the end of the year, including the launch of their first organic Manzanilla and a red wine with similar characteristics.
As usual, for the label of Jopo de Lobo, they collaborated with the photographer and illustrator Montse Mármol and the creative Carina Garrido, who have been contributing to the image of Barbadillos organic wines since their inception.